Who would have thought that face mask would be an essential for all for the conceivable future?
In order to control the spread of coronavirus, especially now that there's a second strain, everyone becomes required to wear a face mask.
So, it's just timely for Sprinto to launch its own version. And true to its advocacy in providing technologies that are essential to our lives, Sprinto Face Mask has a filter made from patented nanosilver nCamM™ cloth, which features active virus and bacteria-killing technology that can last for up to 4-6 months.
A discovery of Dr. Liu Hongjun from Singapore, the nCamM™ filter is the only cloth available in the Philippines that kills 99.9% of bacteria and viruses.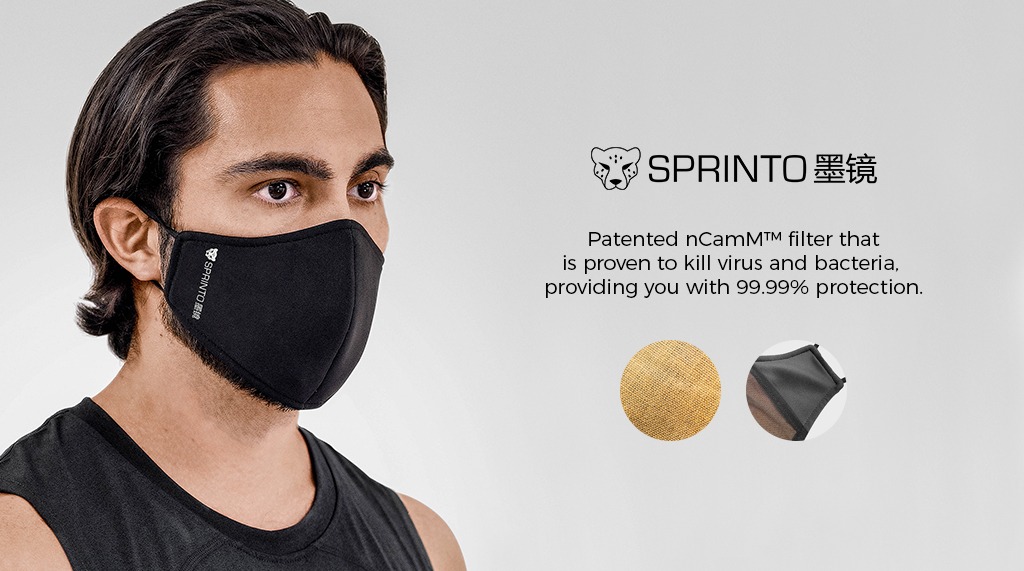 Style, technology, and function combined.
Now, you can sport not just Sprinto's sunglasses but also a dapper face mask that gives superior protection, one thing we all need these days.
Available in two colors, black and stone, Sprinto Face Mask is made of premium fabric which makes it breathable, form-fitting, and comfortable to wear. It is also washable, reusable, and doesn't have an expiration. Sprinto Face Mask is created by Filipino fashion designer Albert Andrada.
For more information about the Sprinto Face Mask or if you have general inquiries, please email us at info@sprintoworld.com.